Meta Platforms Acquires AI Networking Chip Team from Graphcore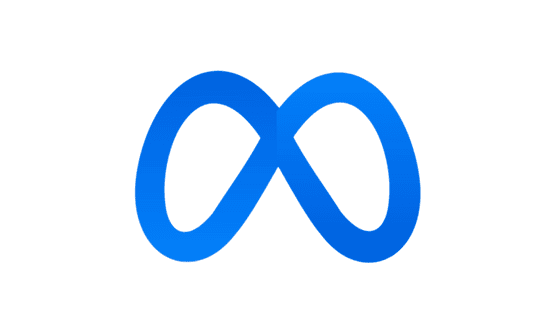 Meta Platforms Inc., the parent company of Facebook and Instagram, has recently acquired an Oslo-based team of engineers that previously worked on artificial intelligence (AI) networking technology at UK chip startup Graphcore. This move is expected to strengthen Meta's capabilities in AI and machine learning, as the company increasingly relies on these technologies in various aspects of its business, including advertising, content selection, and banning content. In this article, we will discuss the background of this acquisition, the AI networking chip team's expertise, and the potential impact on Meta's AI infrastructure.
Background of the Acquisition
According to a Meta spokesperson, the company has hired 10 individuals who worked at Graphcore until December 2022 or January 2023. These engineers then joined Meta in February or March of this year. Graphcore, a British chip unicorn, develops computer chips and systems optimized for AI work. However, the company closed its Oslo office as part of a broader restructuring announced in October last year, as it struggled to compete against US-based companies like Nvidia and Advanced Micro Devices (AMD) that dominate the market for AI chips.
AI Networking Chip Team's Expertise
The LinkedIn profiles of the 10 acquired employees indicate that they had worked on AI-specific networking technology at Graphcore. These engineers bring deep expertise in the design and development of supercomputing systems that can support AI and machine learning at scale in Meta's data centers. Although Meta's spokesperson declined to comment on what the team would be working on at the company, their expertise in AI networking technology is expected to significantly contribute to Meta's growing AI infrastructure needs.
Meta's Growing AI Infrastructure Demands
In recent years, Meta has become more reliant on AI technology for various purposes, such as targeting advertising, selecting posts for its apps' feeds, and removing banned content from its platforms. Additionally, the company is now rushing to join competitors like Microsoft and Google in releasing generative AI products that can create human-like writing, art, and other content, which investors see as the next big growth area for tech companies.
To keep up with these increasing demands, Meta has been investing in AI infrastructure development. The company already has an in-house unit designing several types of chips aimed at speeding up and maximizing efficiency for its AI work, including a network chip that performs an air traffic control function for servers.
The Importance of Efficient Networking for AI Systems
Efficient networking is crucial for modern AI systems, such as the chatbot ChatGPT or the image-generation tool Dall-E, which are too large to fit onto a single computing chip. Instead, multiple chips connected together divide these AI systems. A new category of network chip has emerged to help keep data moving smoothly within these computing clusters. Companies like Nvidia, AMD, and Intel all manufacture such network chips.
By acquiring the AI networking chip team from Graphcore, Meta is likely to improve its networking capabilities and the overall performance of its AI systems. This could potentially lead to the development of more advanced and efficient AI products and services.
Meta's In-House Chip Development Efforts
Meta is currently designing a complex computing chip to both train AI models and perform inference, a process in which the trained models make judgments and generate responses to prompts. However, Meta does not expect this chip to be ready until around 2025. In the meantime, the acquisition of the AI networking chip team from Graphcore could provide valuable expertise and resources that can help Meta accelerate its in-house chip development efforts.
Graphcore's Struggles and Setbacks
Graphcore, once considered by investors like Microsoft and venture capital firm Sequoia as a promising potential challenger to Nvidia's commanding lead in the AI chip systems market, has faced several setbacks in recent years. In 2020, Microsoft scrapped an early deal to buy Graphcore's chips for its Azure cloud computing platform, opting instead to use Nvidia's GPUs to build the massive infrastructure powering ChatGPT developer OpenAI, which Microsoft also backs.
Sequoia has since written down its investment in Graphcore to zero, although it remains on the company's board. Despite these setbacks, a spokesperson from Graphcore declared that the company is "perfectly positioned" to leverage the accelerating commercial adoption of AI. Investors valued Graphcore at $2.8 billion after the company raised $222 million in its most recent investment round in 2020.
Meta's Competitive Landscape in AI
As Meta continues to invest in AI and machine learning, the company faces stiff competition from other tech giants like Microsoft, Google, and Nvidia. The acquisition of the AI networking chip team from Graphcore could potentially help Meta gain a competitive edge in the rapidly growing AI market. By leveraging the expertise of these engineers, Meta may be able to develop more advanced and efficient AI products that can better compete against its rivals' offerings.
The Future of AI at Meta Platforms
The acquisition of the AI networking chip team from Graphcore is a clear indication of Meta's commitment to strengthening its AI capabilities. As the company continues to invest in AI infrastructure and talent, we can expect to see more advanced and efficient AI products and services from Meta in the future. In this rapidly evolving market, Meta's ability to adapt and innovate will be crucial in determining its success in the AI space. In conclusion, Meta Platforms' acquisition of the AI networking chip team from Graphcore is a strategic move that is likely to bolster the company's AI capabilities and infrastructure. Ultimately, this move demonstrates Meta's ongoing commitment to investing in AI and machine learning, and it will be interesting to see how the company's AI offerings evolve in the coming years.
*To read similar blogs visit our blog page.*
Your Success is Our Success
Building a company primed for growth means staffing it with skilled and reliable team members. Time is crucial in the highly competitive IT talent market, which is why it's a good idea to leave the task of searching, testing, vetting, and interviewing candidates to us. In doing so, you'll get to focus on what genuinely matters—running your business to the best of your ability.
Partner with Us